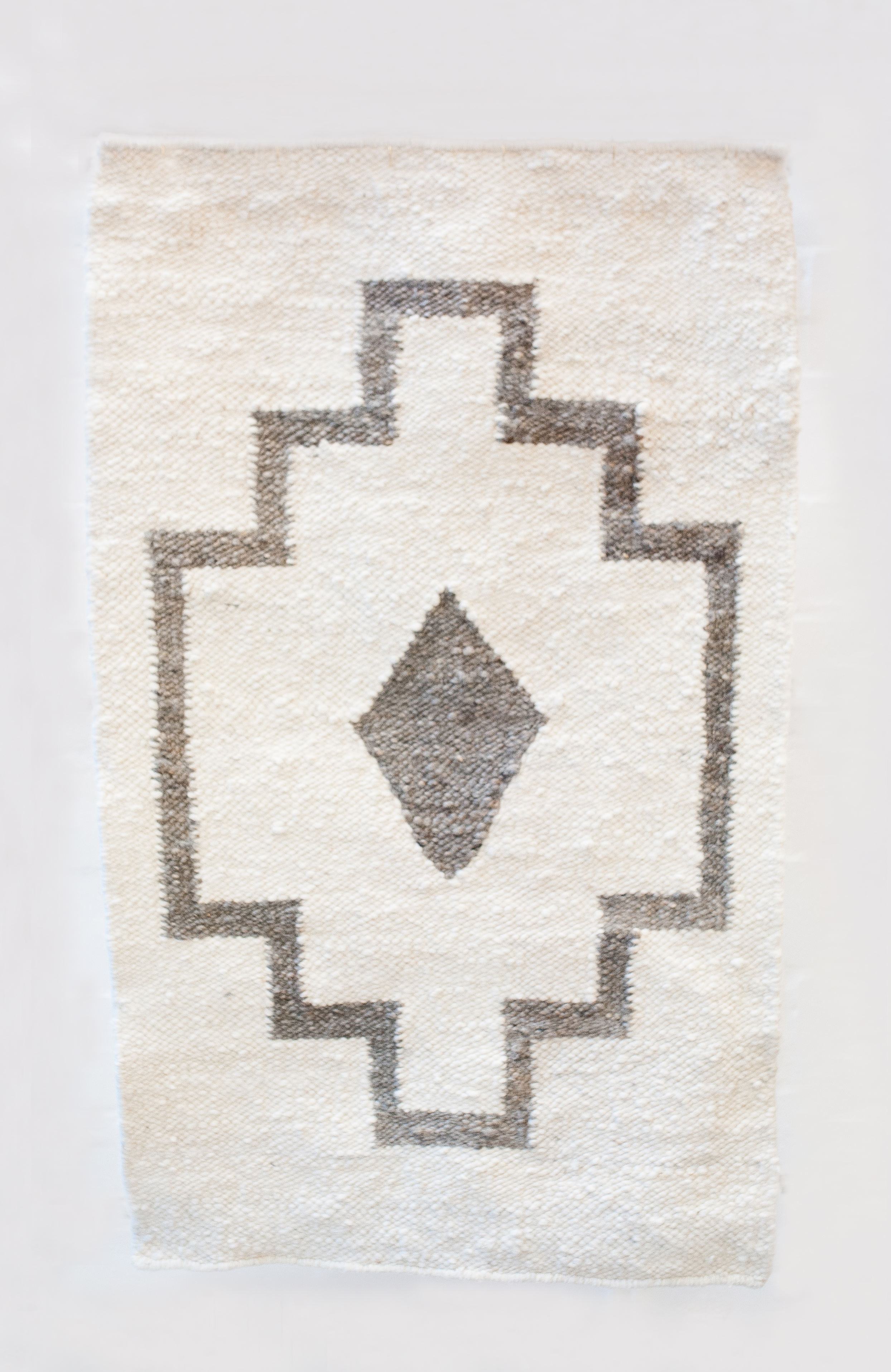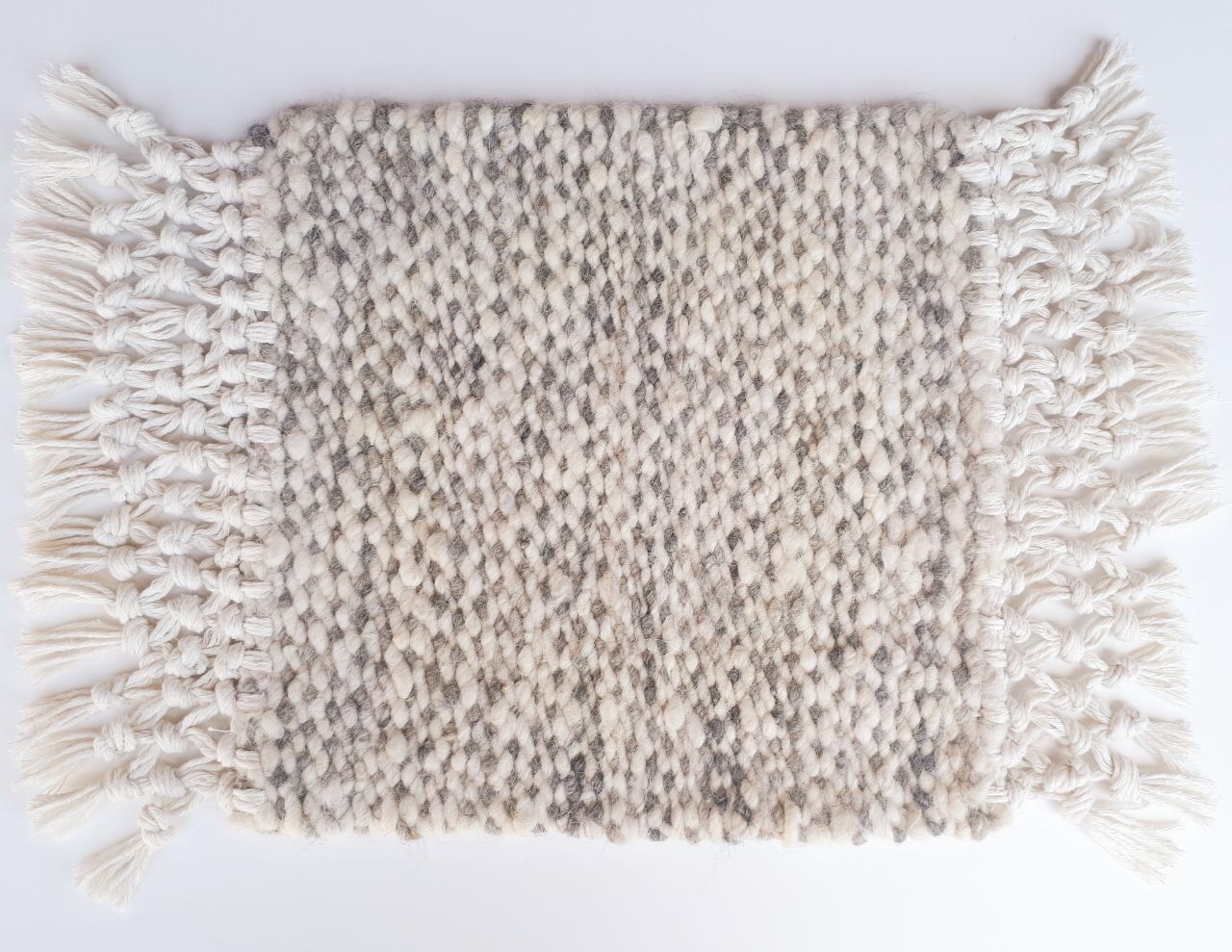 KARAKUL RUGS
We call these our 'living' rugs. They are chunky, handspun and woven in Karakul wool, bringing warmth, depth and texture to any room. The ideal match for these natural rugs is wood flooring, cemcrete and natural floor coverings. The wool is bound by a very long fibre and is spun and woven to ensure a rug that will last a lifetime. A natural coating of lanolin makes these rugs extremely durable.
SIZEs
Every rug is handwoven to order. We can source precisely what you need for your home or interior design project at any dimension up to a maximum of 4m x 6m.
Colours
Choose from the natural tones of the sheep, available in light grey, charcoal, chocolate, cream and speckle. Dye trials have also achieved some very beautiful colours which are available on special request.
Texture
These rugs have excellent weight and substance to them with a chunky, satisfying feel. They are somewhat dense, springy and possess a very natural texture. Think raw and imperfectly perfect.
Patterns
Choose from strong geometrics, bold stripes, elegant patterns or just keep it plain.